Christmas season has finally arrived and with it, the end to a rather tumultuous year. This year was an eye-opener for many, the realisation of how much we take for granted and what a huge impact even the smallest of actions can have.
Similarly, the smallest act of kindness can result in the greatest outcomes. The exact reason why you should consider contributing to a good cause this Christmas. Whether it be through a financial or other donation or perhaps even donating some of your time.
Here are a few noteworthy causes to consider during this Season of Giving:
World Wide Fund for Nature (WWF)
Previously known as the World Wildlife Fund, this international NGO is devoted to wilderness preservation since 1961. Since then, the World Wide Fund For Nature has become one of the best-known organisations of its kind.
The WWF aims to assist local communities in conserving the natural resources on which they depend as well as advocate for sustainable policies and markets. They are however better known for their efforts in protecting and restoring species and their natural habitats. It is largely due to these efforts that the value of nature is appreciated and reflected in the decision making process both from a local and global perspective and on a global scale.
Lions Clubs
Support communities in need this festive season with Lions Clubs. Club members or 'Lions' as they are affectionately called, are part of a global network of volunteers working together to better their communities through acts of service.
They plan and participate in a number of service projects, most notably their SightFirst program. The program aims to eradicate blindness due to trachoma, one of the many neglected tropical diseases.
Lions Club International Foundation has made it their mission to empower their volunteers to serve their communities, meet humanitarian needs, encourage peace and promote international understanding through Lions clubs.
Click here to become a Lion today!
Causes International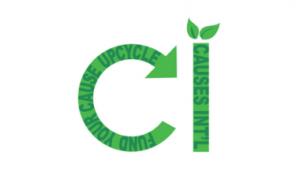 Causes International is a 'green' cause marketing company that was founded on two key principles. Firstly, to help fight the harmful effects of improper disposal of eWaste on the environment and its inhabitants. Secondly, to offer a web-based revenue-generating solution to various causes across the world. Causes provide safe and responsible programmes for Upcycling items for e-commerce. Which can be used to create funding for important causes whilst ensuring the earth is protected.
Clients and donors of Causes International are empowered to change the face of charitable giving. In a way that is 'green' and easy enough to continually contribute to the causes that matter most to them.
UNICEF
The United Nations Children's Fund is an organisation mandated by the United Nations to protect the rights of children, especially those who are disadvantaged and vulnerable. As their powerful slogan states, the work done by UNICEF is "For every child".
"At UNICEF, we are guided by the principle that every child deserves the opportunity to flourish, reach their potential, and reach it well. It is not just a cliché to insist that children are the world's future – it is a reality. Because of this, they need to be empowered and equipped to reach that future, which requires a holistic approach to childcare that focuses on more than just one aspect of their lives.
We are for every child – and for the whole child."
No matter in what manner you decide to give this season, the undertaking alone will result in something incredible.
For more of our Blogs, visit us at www.alpha-betlottery.com